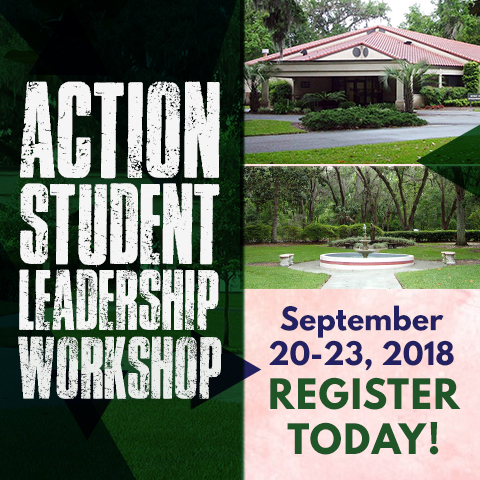 The ERCBNA ACTION Student Leadership Workshop is an educational leadership training workshop conducted by the ERCBNA and their co-workers for youth from their ministries. 
It is a powerful weekend experience that inevitably touches the lives of all those involved.
This year, the Workshop is presented at the Marywood Retreat Center in St. John's, FL.
Registration: